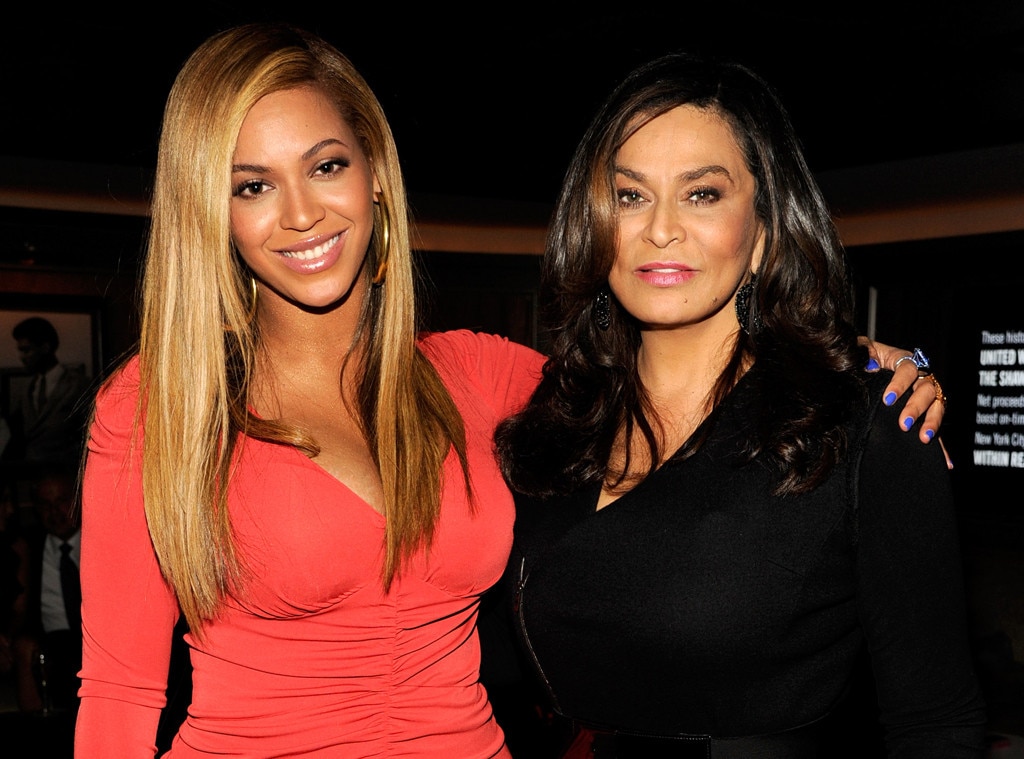 You may not be a hater, but step away from the screen, mom.
Tina Knowles said Wednesday she is taking a break from social media after she got involved in some drama regarding Jennifer Hudson, which she says was not done intentionally. The controversy followed her daughters Beyoncé and Solange's "warnings" that she "might accidentally touch something when looking at other sites."
Tina had looked at a person's post of a video of Bey performing the Dreamgirls song "Patience" with Hudson and fellow movie co-star Anika Noni Rose at the 2007 Oscars and liked a comment from another user who wrote, "Jhud sounds horrible."
Following a backlash from fans, Tina took to Instagram to post a lighthearted video of her and a man commenting on a California sunset and a long explanation of her controversial Instagram "like," which she signaled was made accidentally.